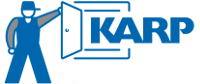 Karp Access Doors are everywhere, providing vital access with security, safety, and aesthetic appeal.  In commercial buildings, hotels, airports, and construction projects around the world, Karp access doors are the brand of choice for architects, designers, and builders. Karp's 65 year history and continuing commitment to manufacturing only the highest quality products means that one name has become synonymous with quality access doors around the world. If a standard-sized door won't work, Karp can custom fabricate doors for any installation! Karp's world class engineers can make filling a custom order seem like filling a standard access door order.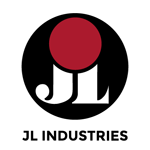 JL industries is a leader for your commercial construction needs. JL manufactures a variety of products. Their product line includes a wide selection of access panels. Both standard and custom sized access panels are offered through JL Industries. Their access panels are economical and made with great quality. This manufacturer provides safe & easy access to the equipment. JL Industries continues to expand to help meet the industries growing needs.

Milcor offers a wide range of products and services for both commercial & residential customers. This manufacturer has established high quality access panels that follow their two principles guide of design. First, Milcor ensures full function of their products. Secondly, installation must be easy and must provide the desired finish upon installation. Customized doors can be made to fit your special needs. Milcor continues their long tradition of quality, yet they continue to advance their engineering techniques and quality control to fulfill the needs of every customer.

Babcock Davis has provided over 100 years of dedicated service for your commercial and/or residential needs. Babcock Davis is well established & continues to provide high quality building needs. The products range from access panels to roof hatches, floor doors & more. Babcock Davis's products are built the highest standards while also delivering the best level of support. Babcock Davis has continued to deliver an unparalleled level of service to meet your daily needs.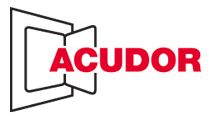 Acudor became established in 1976 and is your one stop for your access door needs. They continue to expand their variety of products and safety accessories. The factory sells internationally with multiple facilities located across the USA. Acudor manufactures 37 different models of access panels. These can be made in their standard sizes, and they do provide high quality manufacturing of custom sizes as well. Acudor's knowledge & depth of engineering & technical strengths is unmatched.

Bauco Access Panel Solutions prides themselves on their unique design of access panels. They offers a very elegant & visually appealing access panel. Designers love this products & it's look. Bauco is able to provide custom sizes with superior lead times. They continue to receive extraordinary testimonials throughout the commercial industry.