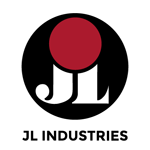 JL Industries is well known for their fire protection and life safety products. JL Industries fire safety products are made up of fire extinguishers and cabinets, automated external defibrillators and cabinets, as well as valve and hose cabinets. With serval manufacturing plants, JL Industries is here to meet your fire safety needs.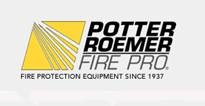 Potter Roemer is  committed to producing quality fire safety equipment to fit your commercial needs. Their Fire Pro product line Fire Pro produces premium firefighting equipment such as fire extinguisher cabinets, monitors, nozzles, and hydrants built specifically for the industrial, municipal, forestry, and marine markets when necessary.  Potter Roemer is well-equipped to face future changes and challenges.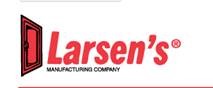 Larsen's Manufacturing serves customers all over the world with one of the largest and most complete product lines in the Fire Safety Industry. Larsen's product line includes fire extinguisher cabinets, Flame-Shield® fire-rated cabinets, and fire hose/valve cabinets. With two US-based manufacturing plants in Minnesota and Florida, Larsen's is available for all you fire safety products.

Amerex manufactures quality products with constant innovation.  Amerex Corporation is unsurpassed in its pioneering efforts to provide better fire protection throughout the world.  They have a long line of fire extinguisher, as well as Kitchen fire protection systems, vehicle and bus systems.   No other company has surpassed the quality, service and innovation provided by Amerex Corporation in recent times.

Brooks Equipment is one of the largest business-to-business suppliers in the industry.  Their product line includes Fire extinguishers, cabinets, emergency response products, sprinkler accessories & standpipe equipment, fire alarm products and more.  Brooks is committed to their original promise: quality products at fair prices, with great service. That's been the philosophy for over 75 years, and it is their promise today.