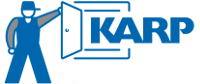 Karp offers a variety of floor doors to perfectly fit your needs. Whether that is the easy to install KAFA model, or the water tight, spring assisted for concrete floor door KFD-HD; Karp's economical floor doors will get the job done.

Bilco's floor access doors come in many different forms, whether that be aluminum, steel, fire rated Bilco has an option for you. Bilco also allows for special application, so you can be sure whatever specification you need; Bilco has.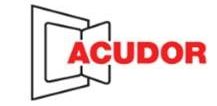 Acudor's offers 10 unique and specialized floor doors that are found in institutional, industrial, residential and commercial environments throughout the globe.

Babcock-Davis' complete line of Entrance flooring systems includes architectural metal grilles, roll-up grilles, rigid grilles and roll-up mats will add years to an interior floor's life.